FAQs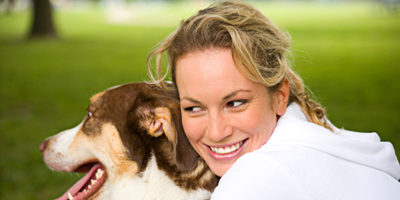 1. How do I find/know a good kennel to board my pet?
We believe happy customers and good feedback from veterinarians are your best bet for finding the best boarding facility. We find that 90%+ of our business comes from referrals. We maintain great relationships with leading area Veterinary Hospitals and we value this endorsement. We recommend you ask friends, and call your veterinarian for references for any kennel you are inquiring about. You should ask when it is possible to take a brief tour without a specific appointment. You should use your senses and ask all your questions and expect polite, detailed answers from a friendly caring staff.
2. What are the rates for boarding?
Please see our pricing here:  Current Boarding Rates
3. What vaccinations do you require?
No pet will be accepted without vaccination certificates currently valid for the following:
Cats:
Rabies
Feline distemper/upper respiratory combination (FVRCP/RCP)
Dogs:
Rabies
Distemper (DHPP/DA2PP)
Bordetella
Canine Influenza (CIV H3N2/H3N8)
For older dogs/dogs with vaccine reactions/health concerns:
Rexpointe will accept antibody titer testing in place of vaccination or a letter of exemption from your veterinarian, if tested/examined within the last 12 months.
Please ask your veterinarian to indicate on the certificates the expiration date for each vaccine as there is some variation between veterinarians as to the length of time each vaccination is valid. To save time at drop off please email records to rexpointekennels@gmail.com, or fax to Rexpointe at 248-879-0310.
4. Do I need to bring food for my pet?
The kennel stocks a wide variety of quality dry and canned canine and feline diets- these foods are included in the daily boarding rate. Your pet will be given food that most closely duplicates his home diet (diets on hand are listed below), or you may choose to bring food from home. All pets are fed twice daily unless otherwise requested. Strictly canned diets must be provided by owner.
Dry dog foods
Kirkland Signature: Chicken, Rice & Vegetable
Kirkland Signature: Lamb, Rice & Vegetable
Kirkland Nature's Domain: Grain Free Beef and Sweet Potato
Maker's Mark: Grain Free Salmon and Pea
Science Diet: Sensitive Stomach
Royal Canin: Gastrointestinal Low Fat (additional charge)
Canned dog foods- can be added in small amounts to encourage appetite
Nature's Domain Turkey and Pea
Pedigree Chicken & Rice
Royal Canin Gastrointestinal (additional charge)
Dry cat foods
Feline Science Diet Sensitive Stomach
Purina Cat Chow
Canned cat foods-can be added in small amounts to encourage appetite
Whiskas, 9-Lives, Friskies
5. How should I pack the food I bring?
We request that all owner provided dry foods be packaged in ziplock baggies- 1 baggie per meal. Cans should be labeled with your last name on side of can, and perishable foods should be packed for refrigeration. Please prepackage all refrigerated/home cooked/Raw Diets in individual ziplock bags- 1 bag per meal.  Any foods requiring extra preparation is subject to an additional fee. Feel free to contact us ahead of time to discuss your pets feeding requirements/needs.
6. Can I see the facility before I reserve space for my pet?
Brief tours are offered between 11:00 am and 7:00 pm Monday – Thursday. We suspend tours during holiday/peak periods in order to give the dogs in our care our full attention.
7. Is someone there all the time?
The kennel is fully staffed from 7:30 am to 9 pm 365 days a year, and the residence on site is occupied by a staff member overnight. Security systems/cameras are operational around the clock.
8. Are reservations required?
Reservations are required for each boarding stay for your pet. To avoid disappointment, boarding reservations and grooming appointments should be made as far in advance as possible, particularly for holidays and school vacations. When all space has been booked, we will maintain a waiting list and try and accommodate your request if cancellations occur. Although our rates do not increase, peak times may require non-refundable prepayment of dates booked, and a minimum number of days reserved. Holiday and other peak periods are noted by clicking on the annual calendar.
9. What is the cancellation policy?
Cancellations can usually be made without penalty. We just ask that you call and notify us as soon as possible so we can accommodate other clients waiting for an opening. Exceptions include peak times or holidays when non-refundable prepayments are required.
10. Can all my pets stay together?
All dogs are normally housed individually, however compatible dogs from the same household may be kenneled together at the owner's request. Animals will be closely monitored and separated for feeding if necessary. Cat facilities are located in a spacious and quiet section separate from the dog facilities. Cats from the same household can be housed together in a larger area if requested. We offer a $5 discount off second pet's daily boarding rate if 2 or more pets from the same household stay together in the same kennel
11. How often are the dogs exercised outside?
All dogs are exercised outdoors at least four times daily in protected individual outdoor runs, allowing an opportunity for fresh air and activity similar to home. Our private outdoor areas of the runs vary from 10 to 60 feet long depending on the dog's size and temperament. Weather permitting- the runway doors will be left open for free access all day. Optional sessions of walks and/or off leash playtime use grass fenced exercise yards or covered outdoor yards (weather dependent).
12. What are the cat facilities like?
Our cattery is located in a separate area of the building from the dog facilities. This spacious and quiet section allows cats from the same household to stay together if requested and observe other cats in a social atmosphere. Each kennel is furnished with bedding, a litter pan, food/water and an elevated resting board. Cats may also be given play sessions indoors one on one with the staff. Cat Boarding Details
13. What personal items may I bring for my pet?
We have learned through experience that most pets show little or no interest in toys or other personal items brought from home due to the excitement around them. You are welcome to bring such items, but we ask that you keep them to a minimum and understand that we are not responsible for their return or the condition of the item if returned. All dogs and cats are provided with clean and comfortable bedding and blankets that can be easily sanitized. Using kennel provided bedding prevents loss or damage to items brought from home. All owner provided bedding MUST fit in a standard washing machine, we sanitize all runs daily and launder all bedding in order to keep our boarders in a clean and healthy environment. Large stuffed dog beds/orthopedic beds etc will not be accepted.
14. Should I feed my pet before I bring him/her?
To help us adhere to our normal schedule, please feed your pet breakfast prior to arrival in the morning, or dinner in the evening. If your pet is prone to stomach upset- it may be best not to feed your pet immediately before a car ride and drop off as excitement may upset the pet's stomach. Please indicate to our desk staff if your pet has been fed or needs feeding at the next scheduled feeding time.
15. Should I feed my pet after I pick up?
Please inquire if your pet has been fed recently when you pick up. If needed you may feed your pet after he arrives at home providing your pet has settled down and appears hungry. Be careful to monitor the amount of water your pet drinks as excitement can make them act very thirsty for a short time. Drinking too much water at one time can provoke an upset stomach.
16. What time of day do you feed?
We feed our boarders twice per day, breakfast is served from 8:30-9:30am and dinner 6:30-7pm. For pets that prefer to graze- breakfast is left down until 4pm, dinner overnight. Uneaten meals will be documented and discarded prior to next meal for monitoring and sanitation protocols. 
Lunch or 3x feedings may be offered for an additional fee, no charge for puppies under 6 months.
17. Medication – How should I pack medication and provide instructions for administering it to my pet?
Medication should be brought in a plastic container/baggie, clearly labeled with your pet's name, name of medication and dosage information. If your pet is on multiple different medications a pill organizer and a card with description of medications is ideal. Special medication requirements may be subject to an additional charge. A record will be kept of the administration of each dose to your pet. Please bring a few extra doses in case the pick up date changes.
18. Do you offer grooming services?
Yes- professional all-breed dog grooming is provided by qualified groomers with many years of experience. You may have your pet groomed while boarding or as a walk-in by appointment. We offer bathing and nail trims seven days a week and full service grooming Monday through Saturday. Click here for more info on Grooming
19. My pet is aggressive with other animals; Can you accommodate these types of dogs?
All animals are housed individually and can be kept safely out of direct contact with other animals. Please give us sufficient information regarding your pet and any animal aggressive tendencies so we can care for him/her appropriately. Additional handling fees may apply.
20. What if my pet becomes ill?
We will attempt to contact you at all the Telephone numbers/email addresses you have provided. If we are unable to reach you, we will contact the individuals you have indicated can make decisions for your pet in the event of an emergency. If your pet becomes ill, we will contact and transport your pet to your regular veterinarian when possible. In the case of an emergency or life-threatening situation, the animal will be immediately transported to the most expedient veterinary hospital or veterinary emergency service.
21. Who should I provide as my emergency contact?
We will ask for your cell phone numbers, email address, or the number where you can be reached during your pet's stay. We also ask that you indicate someone in the area, a relative, close friend or associate, who is also likely to be able to reach you. It is important that these individuals be able to make medical decisions for your pet.
22. How do you accept payment for boarding and/or grooming charges?
• We accept cash, check, or traveler's checks
• WE DO NOT ACCEPT CREDIT OR DEBIT CARDS OF ANY KIND
   There is a $35 charge for all returned checks
• We charge for each calendar day the pet is here, not per night or 24-hour periods.
• You will be charged for the day of drop off and day of pick up regardless of the time
• Payment is due in full at the time of pick up
23. What if our pick up time changes or we are delayed?
Please contact us by telephone as soon as possible so we can assure your pet is fed and exercised appropriately while accommodating your plans.
24. Can we drop off or pick up after hours?
In most cases, we cannot accommodate drop offs and pick ups outside of normal business hours. In the rare case we can arrange this, there will be an extra charge to do so.
25. What is the minimum age for boarding a pet?
Although we do not have a minimum age for boarding, we require that younger pets have received all vaccines necessary for their age (ask your veterinarian for details).
26. Are there any discounts available?
We offer a $5 discount off second pet's daily boarding rate if 2 or more pets from the same household stay together in the same kennel, or a 10% discount for long term stays over 30 days. We also offer referral discounts for first time boarding and grooming customers.
27. Do you board pets with diabetes?
We are happy to accommodate diabetic dogs. We charge an extra fee for the additional time involved. Sorry, we are not able to board diabetic cats.
28. Do you require an interview or temperament test prior to accepting new dogs for daycare or boarding?
Being that all of our guests are provided with their own private indoor/outdoor runway and never left unattended with other dogs- an interview is not required. We accept all breeds and do not require your pet to be socialized with other dogs during their stay. Group play with other dogs is optional, with private activities available as well.  We accept pets that are intact (not spayed/neutered) of any age, they are also accepted into group play. Please see our Boarding Activities for more information