History of Rexpointe Kennels
60th Anniversary ~ 1956 to 2016

Our History | Our seven acre property had operated as a private hunting dog kennel for the Fisher family of Detroit (Fisher Body Co.) in a former dairy barn for at least 15 years prior to the 1950's. It was purchased by Edward and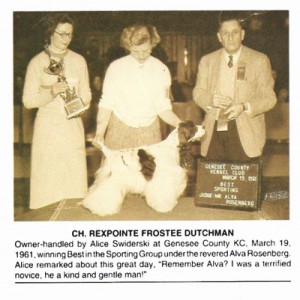 Alice Swiderski in 1956. Alice had started breeding and showing a line of parti-color cocker spaniels and needed more space to raise them. Mrs. Swiderski, now deceased, spent many years improving the Rexpointe cockers and traveled extensively around the world to exhibit them. Edward Swiderski, now deceased, began developing the boarding business, and improving the facilities, which have served as a "home away from home" for several generations of beloved family pets in the Troy-Rochester area. In 1989, Edward and Alice formally retired, and turned management of the business over to their daughter and son-in-law, veterinarians Joel and Kathleen Smiler.
In 2001, Edward's grandson, Michael Smiler, completed his education in Nevada and moved back to Michigan to take over management of Rexpointe.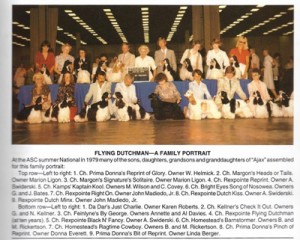 Under his constant oversight, the kennel has moved into a 3rd generation of family management. We continue to take pride in our meticulous care and grooming of your cherished family companions.
-Dr. Kathleen Smiler, January 2004