65th Anniversary ~ 1956 to 2021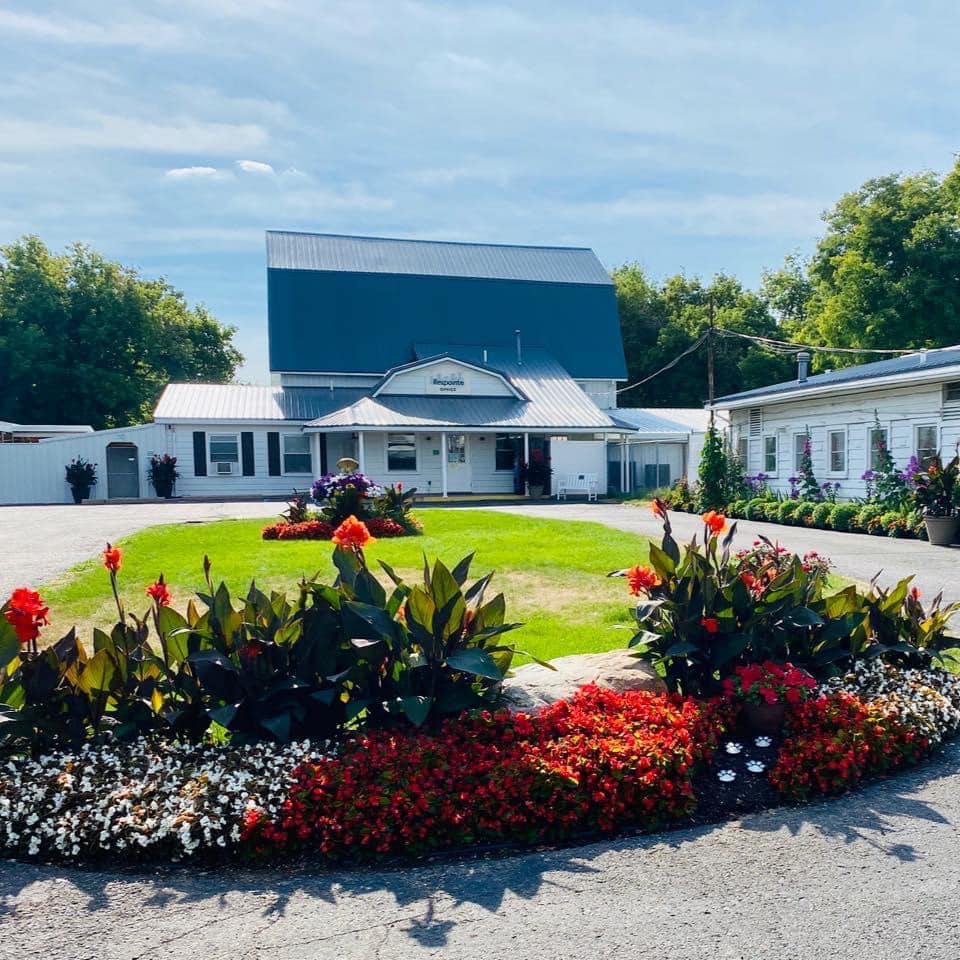 Rexpointe Kennels was officially opened in 1956 by Alice and Edward Swiderski. The 7 acre property had previously been utilized by the Fisher family of Detroit (Fisher Body Co.) as their private hunting dog kennel for at least 15 years prior to the 1950's. Alice and Edward, who lived in Grosse Pointe, had started breeding and showing a line of parti-color Cocker Spaniels and needed more space to raise them. Alice spent many years improving the Rexpointe Cocker Spaniels and traveled extensively around the world to exhibit them. While Alice focused on her Cocker Spaniels, Edward sold his gas station (Ed's Mobile at 14 mile and Woodward) and began developing the boarding business and improving the facilities. Over the next 30 years they both worked to improve the facilities and make Rexpointe a "Home away from Home" for local pets. In 1989 Alice and Edward formally retired and turned management of the business over to their daughter and son-in-law, Veterinarians Kathleen and Joel Smiler. 
Kathleen and Joel actually grew up attending the same weekly dog shows in the midwest
but never managed to meet. Joel's father, Leonard Smiler, invented the first collapsable wire dog crate. The "Smiler Foldaway" crates were very popular at dog shows and Mr Smiler had a booth at every show. Kathleen knew Mr. Smiler from the time she was 8 years old, but somehow never ran into his son, Joel, who frequently assisted him at the shows. At age 18 the two finally did meet, as they both worked for their Pre-Vet experience at Gasow Veterinary Hospital in Birmingham. Dr Gasow was a renowned vet to local breeders at that time, and Mrs Gasow raised world champion Springer Spaniels. Joel and Kathleen both went on to attend Michigan State University graduating from the Veterinary Medicine program in 1970 and marrying that September. Joel started a small animal practice, North Hills Veterinary Hospital, and Kathleen went on to pursue a career in Laboratory Medicine. They have 4 sons: Brian, Michael, Andy and Peter. The family moved to Vermont in 1993 for Kathleen's work, and turned management of Rexpointe over to local Troy Resident and Kathleen's childhood friend- Lois Lewis.
Now Joel and Kathleen are officially retired from practice, but Kathleen continues to devote her time to studying an inherited disorder in Pugs (her favorite breed). They are both still involved with oversight of the kennel and on call in the event of a medical emergency.
In 2000, Edward's grandson, Michael Smiler completed his bachelors degree in economics (University of Nevada, Reno). He returned to Michigan to take over Rexpointe, marking the start of a 3rd generation of family management. As a child Michael would tag along with his grandfather working on projects, maintenance, and daily care at Rexpointe. He also grew up helping his father out at the veterinary hospital. Michael met Christy (Campbell) in 2013, a Licensed Veterinary Technician working at an emergency vet hospital. Their shared love for animals was a perfect match and the two married in 2015. Christy officially joined the Rexpointe team in 2017 and can generally be found in the office or the groom room. The two work tirelessly to provide exceptional care to the dogs and cats visiting Rexpointe.
We take pride in our meticulous care and grooming of your cherished family companions. In 2021 we celebrate our 65th year of operation and are one of the oldest family run businesses in Troy, Michigan.