Dog Boarding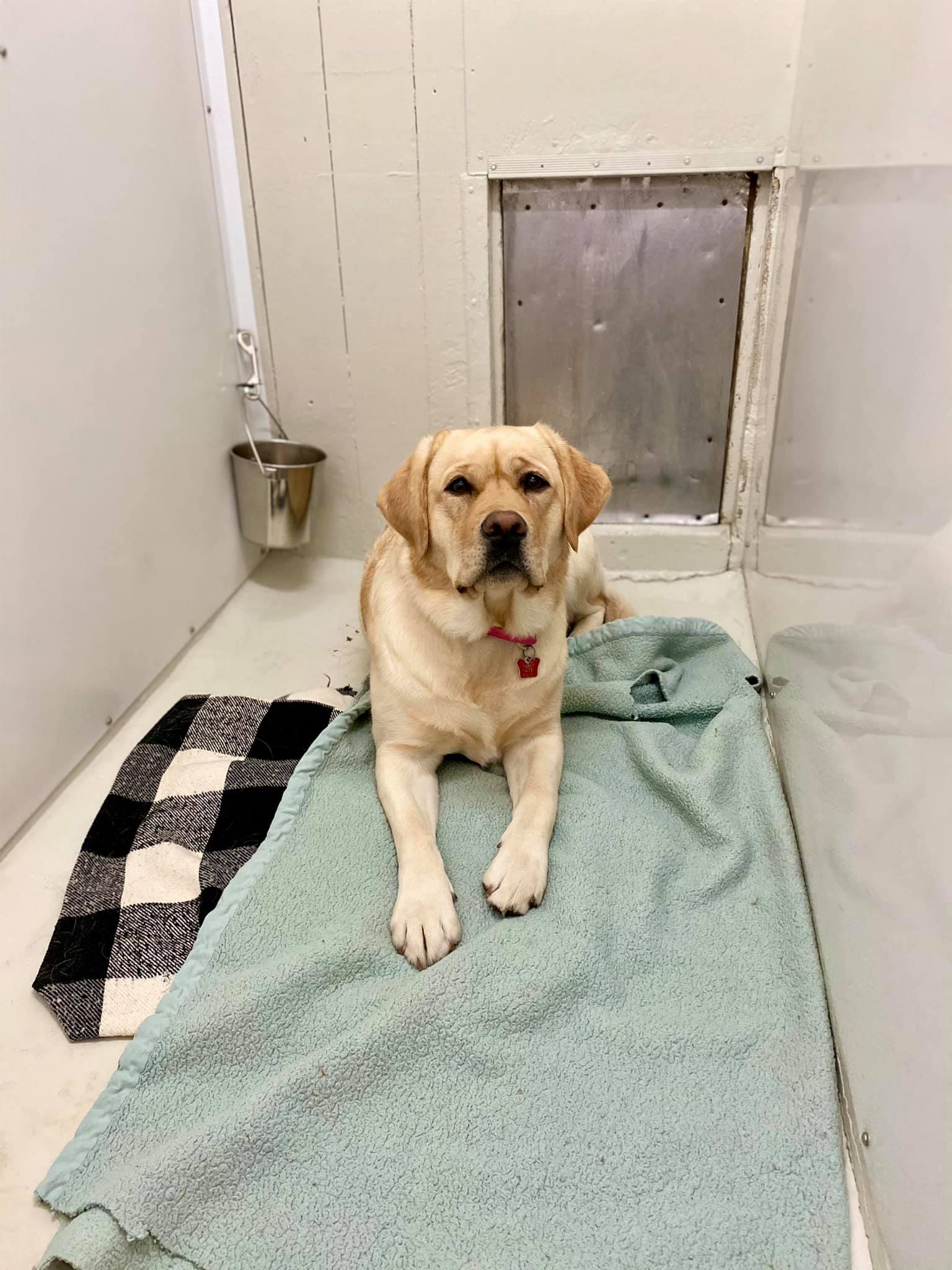 Here at Rexpointe we provide a safe, clean, comfortable atmosphere for your pet while you're away.  All dogs are housed individually, unless pets in the same family are requested to stay together.
Unlike many of the newer "warehouse type" indoor Dog Boarding facilities, our guests each have their own private indoor/outdoor runway.  All dogs are exercised outdoors at least four times daily in well ventilated, protected individual runs, allowing an opportunity for fresh air and activity similar to home.
Our private outdoor runs vary from 10 to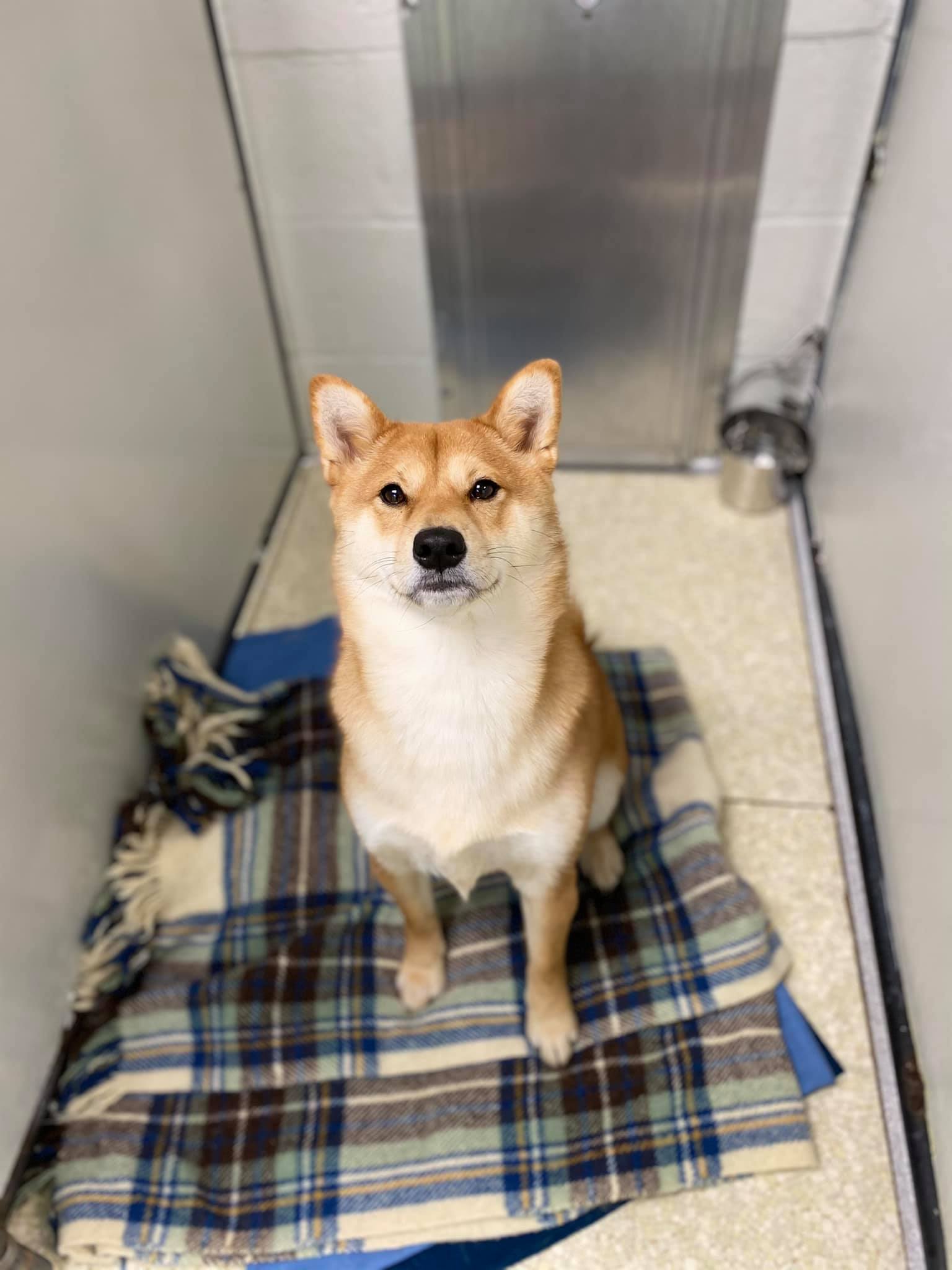 60 feet depending on the size and temperament of each dog.  Each runway is cleaned and sanitized daily.  The entire kennel is climate controlled by heat or air conditioning with electronic air purification filters and UV lights/Advanced Oxidation to help reduce airborne viruses/bacteria.  Our guests have bedding and water available at all times, and often can go in and outside at their leisure, weather permitting. Your pet will have constant interaction with people and their neighboring pets throughout the day, so they will normally come home tuckered out from all the excitement.
In addition to our daily routine, we offer extra exercise and interaction through leash walks, private playtime, and group playtime.  Please see Boarding Activities.
We will provide your pet with comfortable bedding such as blankets, stuffed beds, or cots.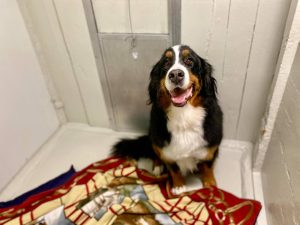 We offer treat time daily and can accommodate special feeding requirements (an additional charge may apply).
While your dog is being boarded we are also able to provide professional grooming services for your pet(s). Save yourself a trip to the groomer by adding these services for your dog during their stay! See our grooming section for further information.
The following is included in the Daily Boarding Rate:
Private indoor/outdoor runway

Small Dogs: up to 10 feet long

Medium dogs: 15-30 feet long

Large/Giant Dogs: 30-60 feet long

All dogs will go outside at least 4 times per day to their own private outdoor area for exercise and elimination
Heated/Air Conditioned indoor space
Two activities of owner's choice: see Boarding Activities
Room Service

All indoor kennels are fully cleaned/disinfected every morning

Outdoor runways are inspected, cleaned and scooped twice daily

Freshly laundered bedding provided daily and replaced thru out day if needed

Staff inspects kennel 4 times per day to fluff pillows, 

spot clean and refill water bowls
Complimentary Breakfast and Dinner (Owner's Choice)

Dogs:

Kirkland Brand:

Chicken, Rice & Veggie

Lamb, Rice & Veggie

Beef and Sweet Potato- Grain Free

Salmon and Pea- Grain Free

Science Diet: Sensitive Stomach

Owners may also elect to bring food from home

Kennel Provided bedding

Fleece blankets, comforters, stuffed beds, raised cots etc

FREE candid photos during activities uploaded to our Facebook page
Treat time midday with owner provided treats
Routine Medication administration 
Unlimited attention from staff from 7:30am-9pm (no times of reduced staffing/interaction)
Drop off and Pick up anytime from 8am to 8pm Mon-Fri, 8am-5pm Saturday, Noon-8pm Sunday  (NO STRICT CHECK IN/CHECK OUT TIMES)