Dog and Cat Boarding Rates
Daily rates for boarding depend upon the breed, size, and age of your pet. Dog and Cat Boarding Rates are subject to change without notice. Rate quotes by body weight are only estimates. The overall size of the dog determines what size kennel will be appropriate and comfortable. Giant breeds include Great Pyrenees, Great Danes, Saint Bernards, Newfoundlands, etc.
Current Dog and Cat boarding rates are:
| | |
| --- | --- |
|  Small dogs (under 15 lbs) |  $26 per calendar day |
|  Medium dogs (15-35 lbs) |  $28 per calendar day |
|  Large dogs (35-85 lbs) |  $30 per calendar day |
|  Giant Breeds (85+ lbs) |  $32 per calendar day |
|  Cats (all sizes) |  $18 per calendar day |
** 10% discount for three or more pets and any stay 30 days or longer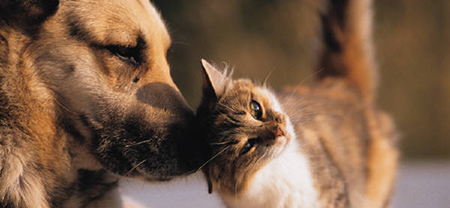 PLEASE NOTE: Because of our convenient hours for drop off and pick up, it is our policy to charge for the day of drop off and day of pick up regardless of the time of day the pet is accepted or discharged. We accept cash, checks, or traveler's checks in full payment at the time the pet is picked up. There is a charge for all checks returned for insufficient funds.